While defining the technical specifications of the our PC for industrial automation, the mii , we considered essential to be able to offer to the end user features such as the extended power range, the integration of the on-board UPS functionality and the configurable Ignition control.
As there is no product that meets all our requirements, we decided to develop a DC / DC converter which would integrate all these features.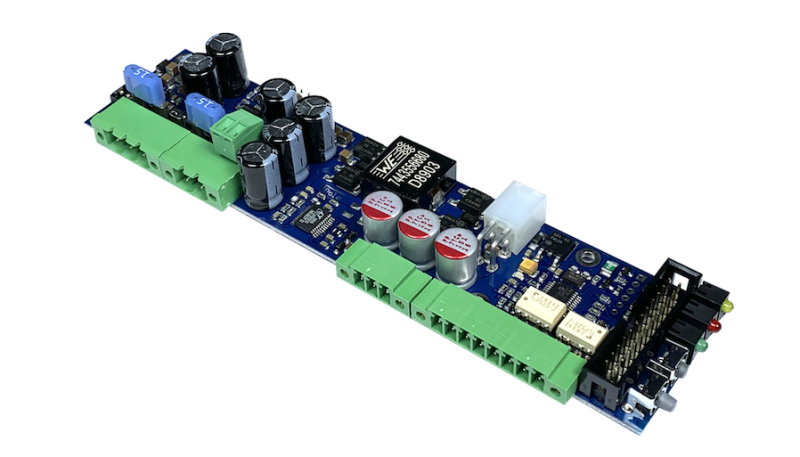 The module is characterized by compact dimensions , 173.5mm x 40mm, therefore it is easy to integrate during the design phase , and interfaces with the board by means of a USB connection and the I / O front panel , making it compatible with any motherboard equipped with these interfaces.
The DC / DC converter is able to provide output of 120W on 12V DC and can be powered with voltages in the 9-24V DC range.
Advanced features: UPS and Ignition
To use the UPS function, simply connect an external lead-acid battery , the charge of which can be managed by the same module or externally , after disabling the integrated charger. It is possible to define the shutdown procedure to be performed in the event of a power failure by using an automatic batch file as soon as the module detects the voltage drop of the main power source.
The Ignition function is particularly useful when it is necessary to integrate a system on board of vehicles by subordinating the ignition to the status of the key signal , which must be appropriately filtered to manage in a way correct system on and off.
Times and methods of intervention of the UPS and Ignition functions are fully configurable using the TPower tool supplied .
Discover more about the technical specifications of
UPS 120