At TPole we want to work with ambitious people, with strong motivation and absolute competence. We offer a dynamic, stimulating and rewarding work environment, with great opportunities for growth, training and development of new knowledge and attitudes.
The activity at TPole is characterized by sharing tasks and responsibilities in a context that allows everyone to grow technically and professionally .
We guarantee a collaborative relationship within which the opinion of each individual is taken into consideration and often integrated into our projects.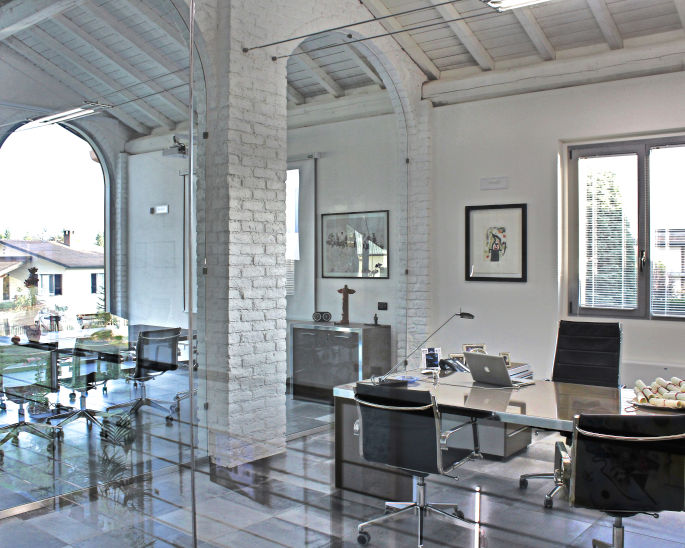 In TPole we listen to everyone's needs and act to improve everyone's work.
For a spontaneous application, you can send your curriculum vitae to job@tpole.it.
TPole for those who work there
"Cohesion and team spirit! TPole is this."
Enrico, Administration Dept.
"The thing that amazes me most about our company is the mix of only apparently contrasting values ​​and attitudes: great professionalism combined with a family environment, love for technology combined with human values ​​that seem to belong to a past world , the pleasure of being protagonists managing to share the success with all the members of our staff. For this, and for much more, I think it is very lucky to be one of them. "
Paolo I, Sales & amp; Marketing Dept.
"In addition to quality and seriousness at work, I appreciate the team spirit of TPole in dealing with any type of problem."
Lorenzo, Assembly and Test Dept.
"I like the idea of ​​globality that reigns in TPole, having contacts and working with people from other continents is interesting and stimulating. TPole's modus operandi makes us proud to be part of it. The attitude towards suppliers and customers is always professional, serious, transparent. The organization and structuring of the work is a great company. The TPole group is the realization of the idea of ​​a team that works together. People of different ages and experiences who collaborate with complicity, respect and rigor Everyone feels responsible for carrying out TPole's goals. When it comes to TPole, I don't like to talk about the "company". It is an impersonal definition, it gives the idea of ​​detachment, of "foreign" organization. TPole is my job, I am part of it and I am proud of it. "
Paolo T, R & amp; D Dept.
"Challenge, ambition, professional and human growth: this is what TPole means to me. Being part of this company does not mean merely" working for "TPole, but" being men "(and" women "!) TPole."
Maria, Sales & amp; Marketing Dept.
"I have been working in TPole for a short time, but thanks to the work place and colleagues I integrated in a few days. What surprised me most here is that ideas and skills" circulate "among all the members of the company , by everyone and for the benefit of everyone, including me … … who am the latest arrival! All this convinced me that in TPole there are all the necessary conditions to grow professionally and humanely. your role matters but your idea! "
Marco, Sales & amp; Marketing Dept.