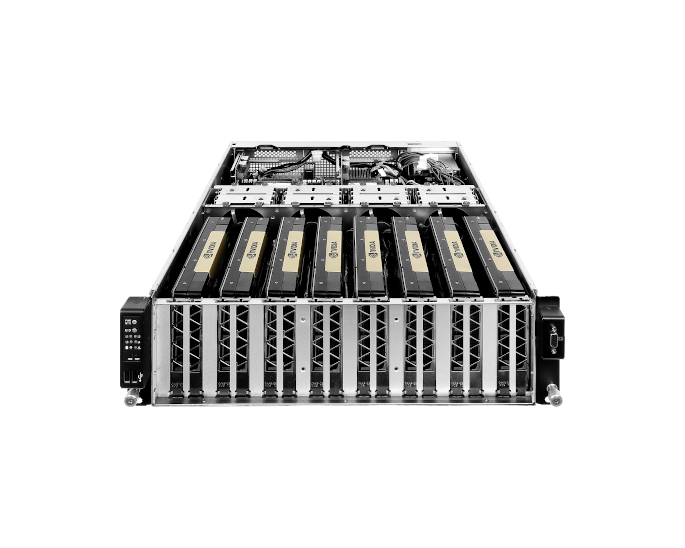 Industrial Servers
Industrial servers provide a dense and scalable computing platform for applications such as HPC, visual inspection, AI, simulation, virtualization, data analysis, in a 19 "rack mount chassis from 1U to 4U high.
It is possible to configure the solution according to the type of calculation to be performed, from single or multi socket homogeneous computing solutions based on Intel® or AMD processors to heterogeneous computing solutions that combine X86 processors with up to 10 GPUs per single node.
The offer is completed by the possibility of configuring redundant storage and power solutions and 10 GigE connectivity.