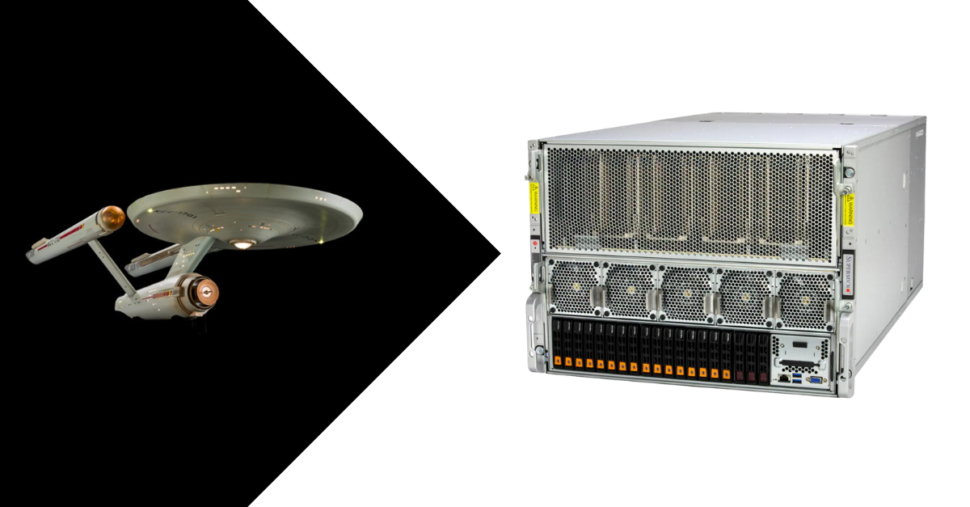 Today TPole presents a solution truly at the edge of technology; as tangible proof of this statement it is useful to analyze the performance that intelligent CPU and GPU units, although it would be better to say, Dual CPU and Multi GPU, are able to offer.
GPU SuperServer SYS-821GE-TNHR
Dual Socket E (LGA-4677): 4th Gen Intel® Xeon® Scalable processors
Future support for the upcoming 5th Gen Intel® Xeon® processors.
CPU-GPU Interconnect: PCIe 5.0 x16 CPU-to-GPU Interconnect
NVIDIA SXM: HGX H100 8-GPU (80GB)
GPU-GPU Interconnect: NVIDIA® NVLink® with NVSwitch™
---
CPU
As regards the CPUs, to date the maximum configuration available is with two Intel Platinum 8480+ CPUs, each of these has 56 physical Cores and manages 112 threads, the cache is 105MB and the maximum clock, the Max Turbo Frequency, reaches 3.80GHz.
RAM
The installable RAM capacity is very important, in fact it is possible to equip this server with 32 PC5-38400 4800MHz DDR5 ECC RDIMM modules of 128GB each.
---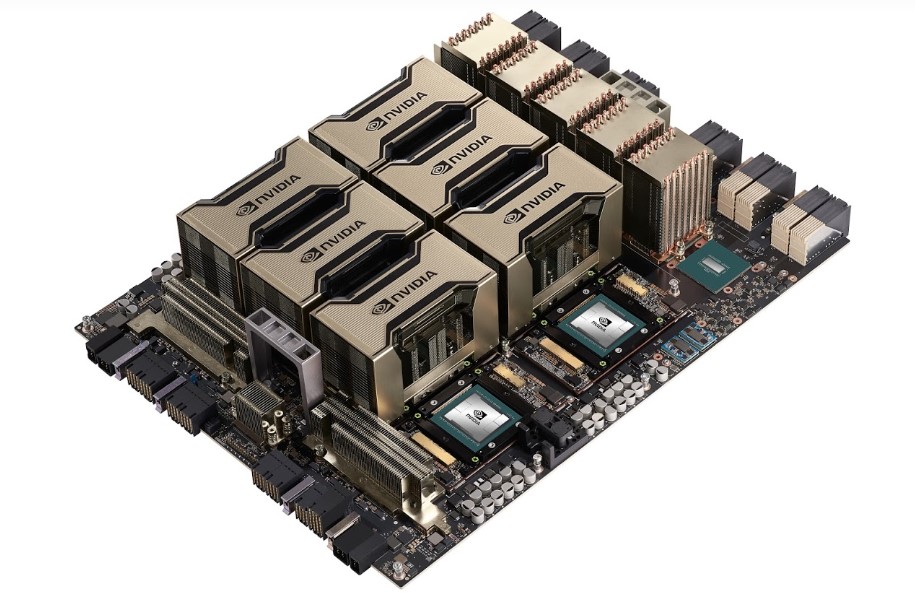 GPU
An NVIDIA® HGX™ H100 module with 8x NVIDIA® H100 with 640GB HBM3 Memory is installed on this server, each single module therefore has 80GB of RAM available.
The data in the table below unquestionably explains the potential of this platform.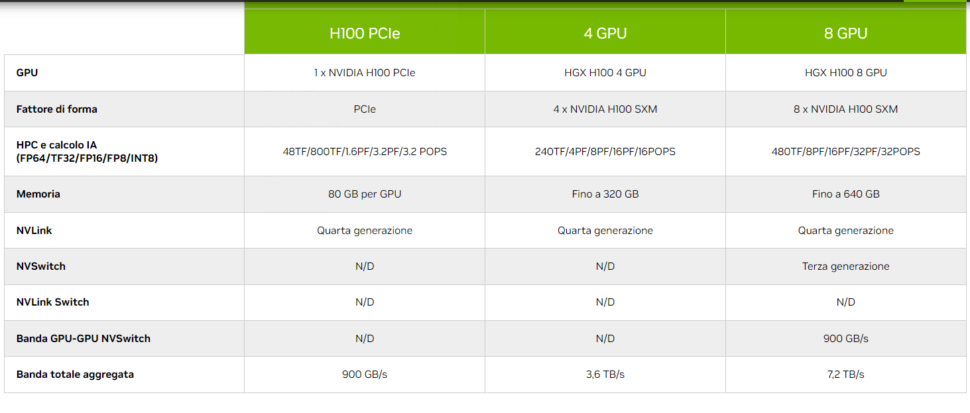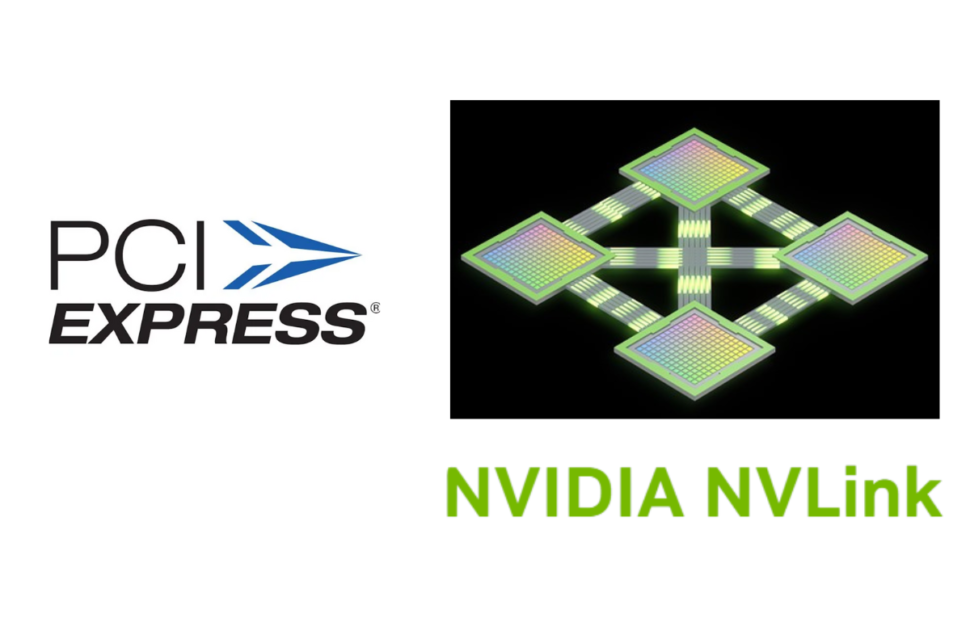 It must be taken into account that all this "intelligence" communicates very quickly, keep in mind that the communication between the CPUs and Nvidia HGX takes place on PCIe gen lines. 5.0.
Communication between the H100 modules occurs with fourth generation Nvlink and NVSwitch.
Nvlink is Nvidia's interconnection BUS between GPUs that is decidedly faster than PCIe.
Furthermore, this latest generation allows up to 900GB/s of bandwidth for each single GPU.
The entire mass of data potentially processed by this HPC can be quickly:
transferred using Ethernet or fiber communications up to 100Gbit with the addition of appropriate add on cards.
stored thanks to 16x 2.5″ Hot-swap NVMe drive bays (12x by default, 4x optional) 3x 2.5″ Hot-swap SATA drive bays; Optional: 8x 2.5″ Hot-swap SATA drive bays
Our sales technicians are available for any information that may be useful. Contact us.