TPole presents the series of Panel PCs of the company Taicenn, our partner for products related to the Human Machine Interface (HMI).
The choice of this range is motivated by the modularity that characterizes the cuts of the displays and the hardware architectures used.
This wide range of Panel PCs allows us to fully satisfy the demands of our customers.
All HMI models are characterized by a truly sober, pleasant and extremely elegant outlook.

Display
The displays start from the 10.4″ model with 1024×768 resolution and arrive at 21.5″ full HD (1920×1080), below is a summary table of the available models: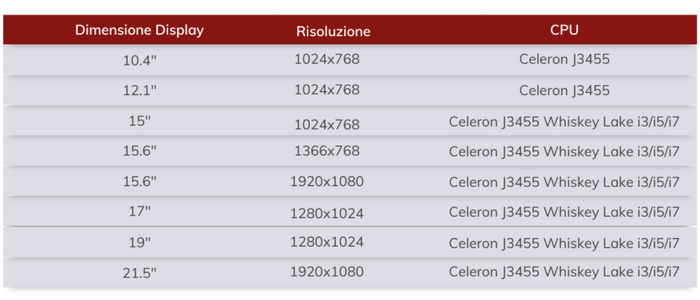 SoC – System on a Chip
The SoCs available are:
J3455 from the Apollo Lake family
Whiskey Lake i3-8145U; i5-8345U; i7-8665U.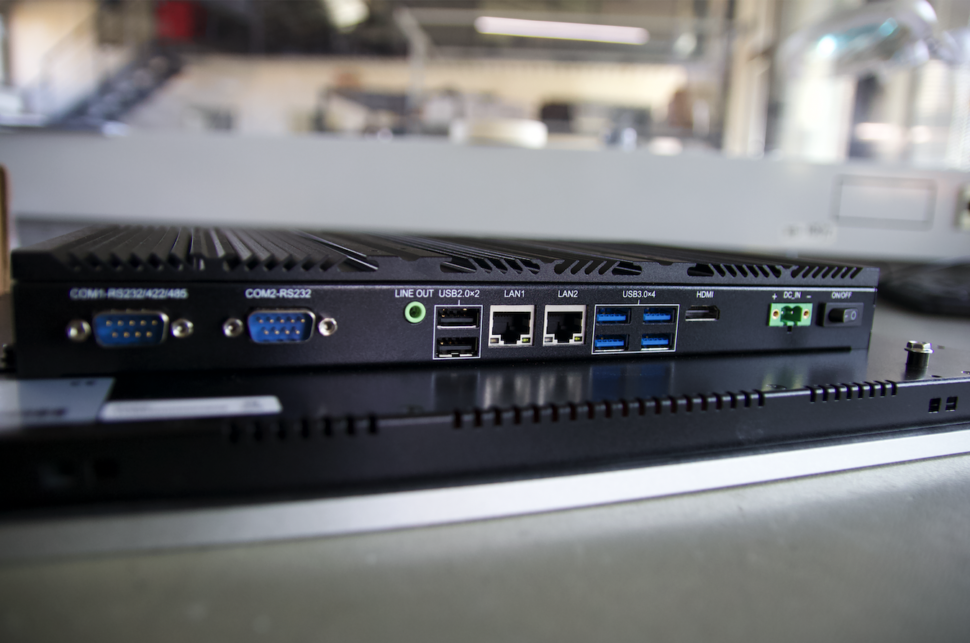 The choice of SoCs is really interesting; in fact we start from the celeron J3455 which has very high computational and graphics performance, to get up to the Core i5-8265U, Core i7-8565U versions with 4 physical cores with hyperthreading.
The J3455 CPU has 4 physical cores with a maximum clock of 2.40GHz; the GPU is made up of 12 execution units, these guarantee much better graphics performance than the BayTrail family (J1900 / N2930 / E3845) which had "only" 4 execution units.
Models based on Whiskey Lake architecture start from a minimum of 2 physical cores with hyperthreading (4 threads) up to 4 physical cores with hyperthreading (8 threads) of the i5-8265U and i7-8565U, the GPUs all have 24 execution unit.
All Panel PCs, taking into account the low TDP of the SoCs, are completely fanless and are equipped with a high number of features.
Our sales technicians are available to provide all the information useful for the correct sizing of the solution.