We are pleased to introduce the HELIO Panel PC series, the brand new completely fanless automation solution from APLEX Technology Inc.
This new series of Panel PCs includes HMI (HELIO-9) and display (HELIO-1). It has a 10.1″ to 21.5″ TFT-LCD with IP66 certified front panel.
It is based on 11th generation Intel® Tiger Lake Core™ i3 and i5 architecture, which offers high performance and excellent graphics processing capability. It supports a sunlight readable solution, ideal for use in work environments with intense sunlight. It includes high brightness, AG/AR coating (optional), optical bonding and auto dimming.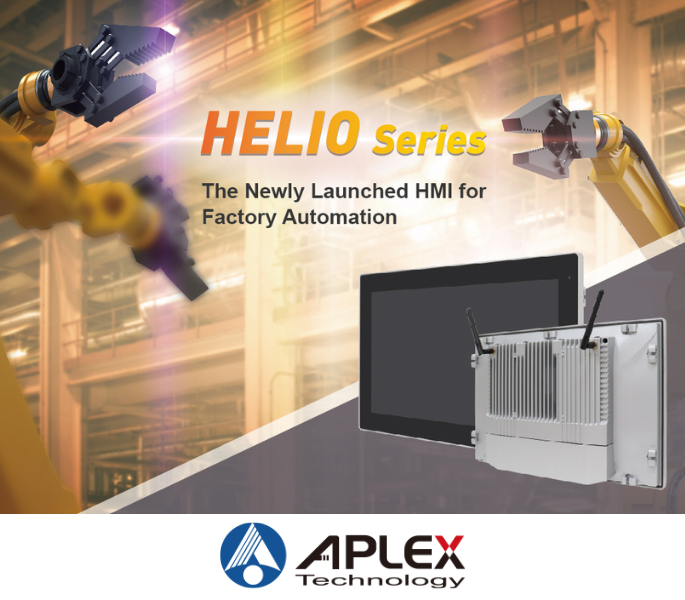 ---
Outstanding outlook and User-friendly design
Distinctive elements are the outstanding outlook and the highly intuitive and completely user-friendly design.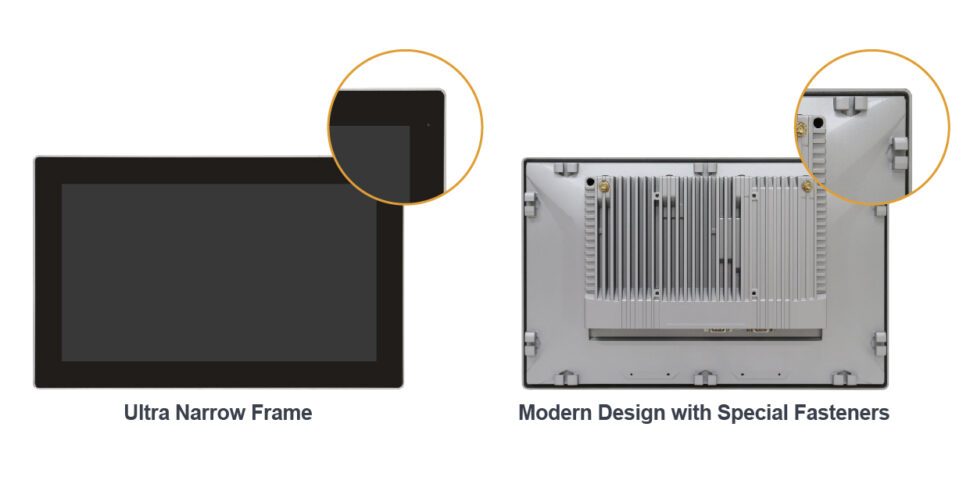 HELIO not only offers high processing performance, but also stands out with a completely new, modern, elegant and robust ID design. The Panel PC features a full-gamut panel and an extremely narrow bezel made of die-cast aluminum. HELIO has special fasteners in addition to quick positioning.
Furthermore, thanks to the absence of fixed holes on the panel frame, it prevents dust from penetrating inside.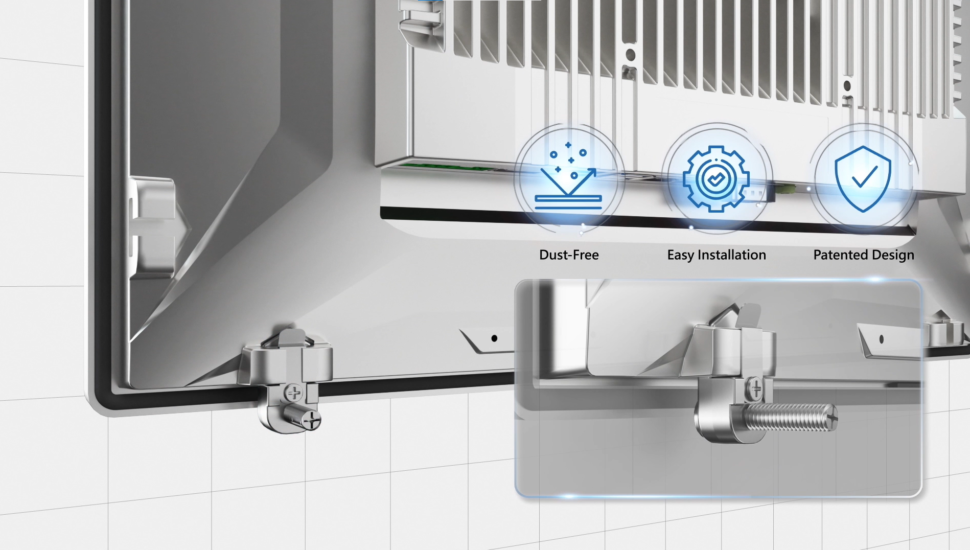 ---
Rich I/O expansion and communication diversification
HELIO is equipped with various I/O interfaces.
HELIO-1 serie includes:
1 x VGA
1 x HDMI
1 x DP port
OSD control
HELIO-9 serie includes:
4 USB 3.0 ports
2 LAN GbE
1 COM port
1 DP/HDMI port
In addition, the Panel PC also supports TB-528 series expansion cards for diversity requirements. For example, Mini-PCIe, COM, LAN, CAN BUS, digital I/O, POE and USB ports.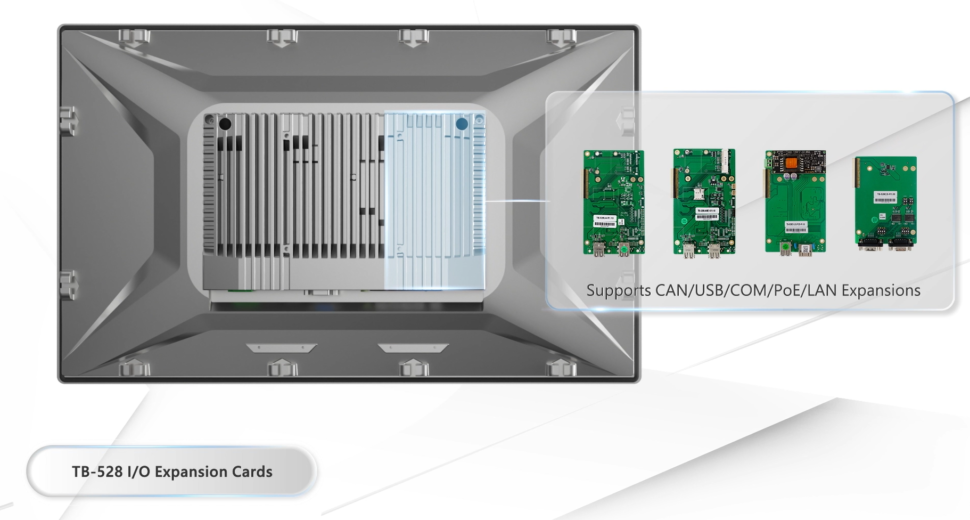 However, in order to protect the I/O ports, APLEX offers an optional I/O cable cover to prevent the accumulation of dust and dirt. At the same time it manages to manage all the cables and make the environment more tidy and clean.

HELIO supports multiple internet connectivity, such as Wi-Fi 6, Bluetooth, LTE, 5G and Giga LAN. Wi-Fi 6 greatly improves overall performance and 5G accelerates transfer speeds. Therefore, HELIO is the best choice for raising efficiency and is especially suitable for intelligent manufacturing, factory automation, control and communication, SCADA and robotic applications, process control and so on.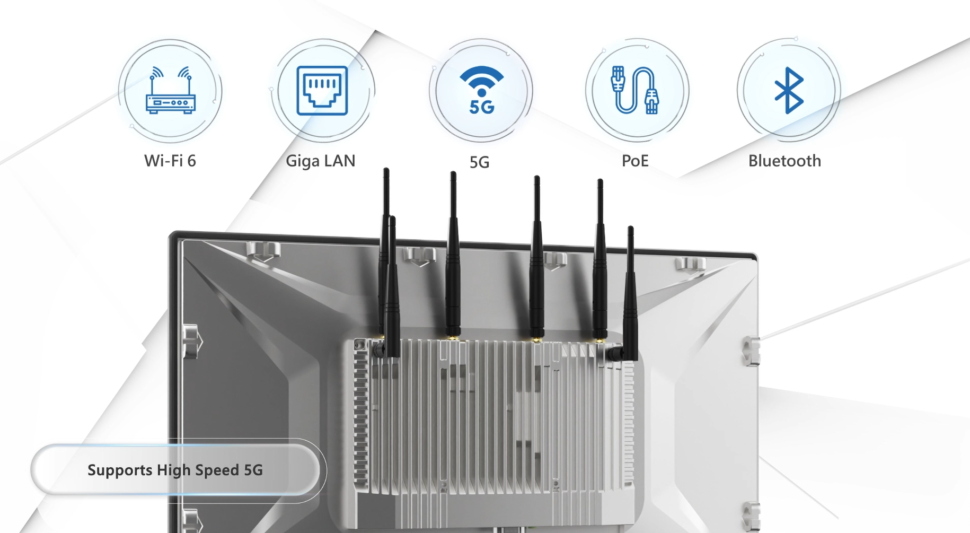 Thanks to its robust and user-friendly design, HELIO is flexible, convenient, economical and easy to assemble. It can meet all customers' demands and can be put into any factory automation application. HELIO will be the best solution for smart factory!
---
Product's details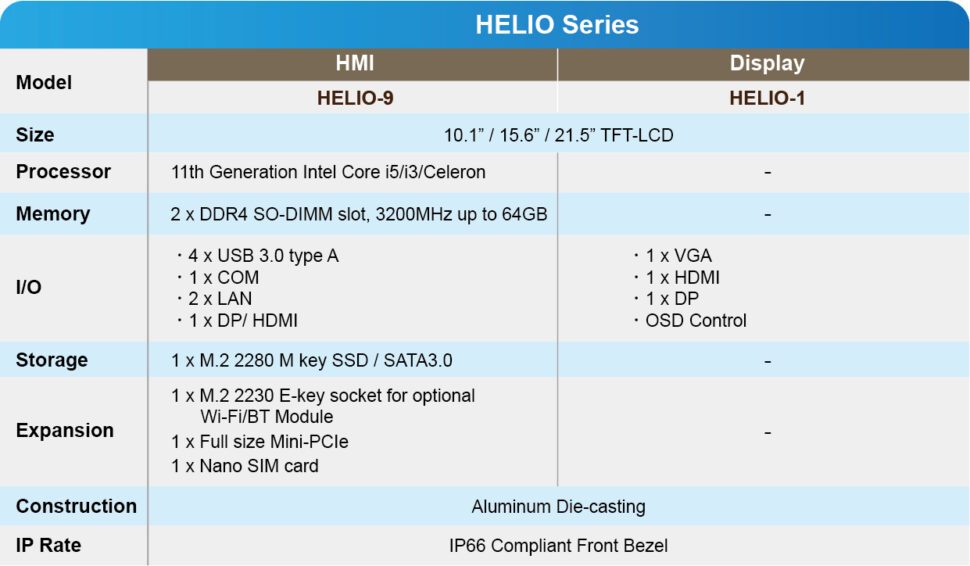 For more information, do not hesitate to contact us. Our commercial area is available to answer all your questions.