TPole's mission has always been to act as a reliable partner for the supply of PC based solutions. Precisely for this reason, over the years, we have directed our efforts to the creation of a test area where we perform functional tests on all our products and we test their resistance to extreme environmental conditions.
In a global market where every product can be marketed in the most remote corners of our planet, during development and design it is fundamental to consider the different environmental conditions to which the product will be subjected, from the warmer climates to the coldest ones, from the effect of salt corrosion and many other factors.
What to do to solve possible problems due to climatic changes and guarantee greater reliability of the product?
The apparently simple answer, would be to test the product in all its conditions of use, but this can only be done if you have a room for environmental tests.
Inside an environmental test chamber, specific temperature and humidity conditions can be recreated in order to verify reliability, durability or resistance to atmospheric agents.
The use of an environmental test chamber helps to detect potential defects to be corrected before the production phase.
For this reason, after the 6-meter thermostated chamber (with controlled temperature) that allows us to test the resistance of systems up to 70 ° C, we decided to invest to buy another – Model DY200 (C) – which allows us to carry out even stricter tests. The goal is to provide our customers with guarantees on compliance with product specifications and to evaluate the thermal profile of any custom or semi-custom solutions.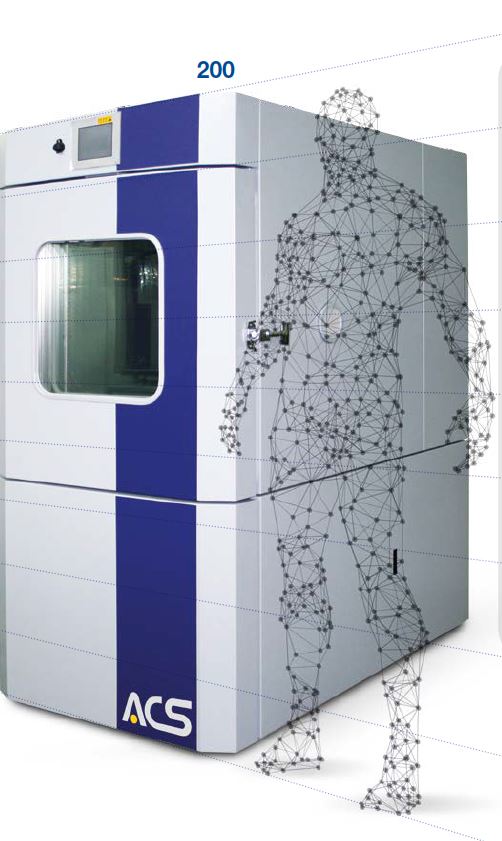 Climate Chamber
Model DY200(C)
Useful capacity (l) 206
Temperature range (°C) -40 … +180
Temperature fluctuation (K) +/- 0.1 … 0.3
Humidity range (%) 10 … 95
Humidity fluctuation (%) +/- 0.1 … 0.3
Remote control software