For the first time after many years of absence from our product portfolio, we present a AMD solution, very interesting for all those applications that in addition to the computational power of the CPU require graphics performance that Intel® integrated solutions cannot guarantee . Let's talk about the Advanced Processing Units or AMD APU .
The past: the inadequacy of Bulldozer architecture
In the recent past, think of the Bulldozer architecture and its evolutions, AMD has not been able to compete with Intel's ® contemporary architectures, both in terms of IPC (Instructions Per Clock) and in terms of integration capacity of an increasing number of processing cores in a single CPU package.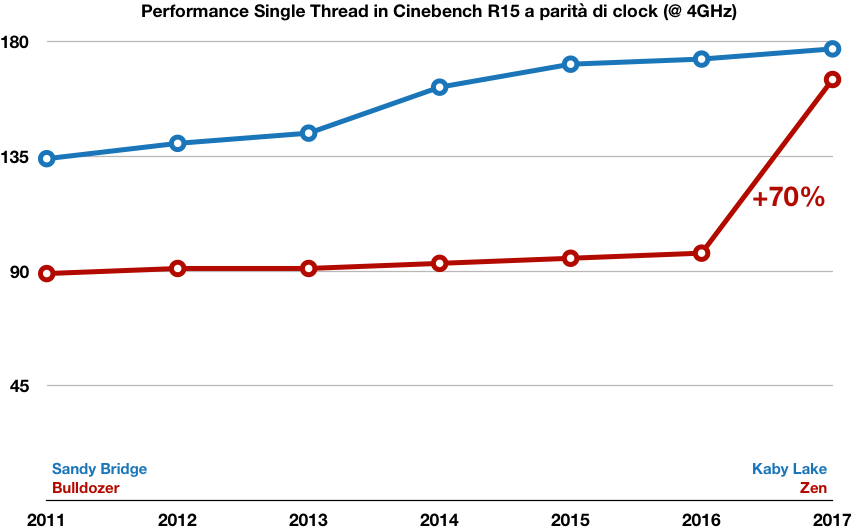 These two factors have led to a loss of interest on the part of industrial hardware manufacturers in proposing solutions based on AMD architectures, as they are poorly performing and attractive.
Zen architecture
With the introduction of the Zen architecture , AMD was able to present processors that could compete in terms of IPC with Intel® processors , based on a modular approach, which allows them to use the same core design from low-power architectures (4 cores) to CPUs dedicated to datacenters (64 cores) , and that integrate for the first time an SMT (Simultaneous Multi Threading) system , which like Intel® Hyper Threading ™ allows to execute two logical threads for each physical core with which the CPU is equipped . AMD has filled the gap .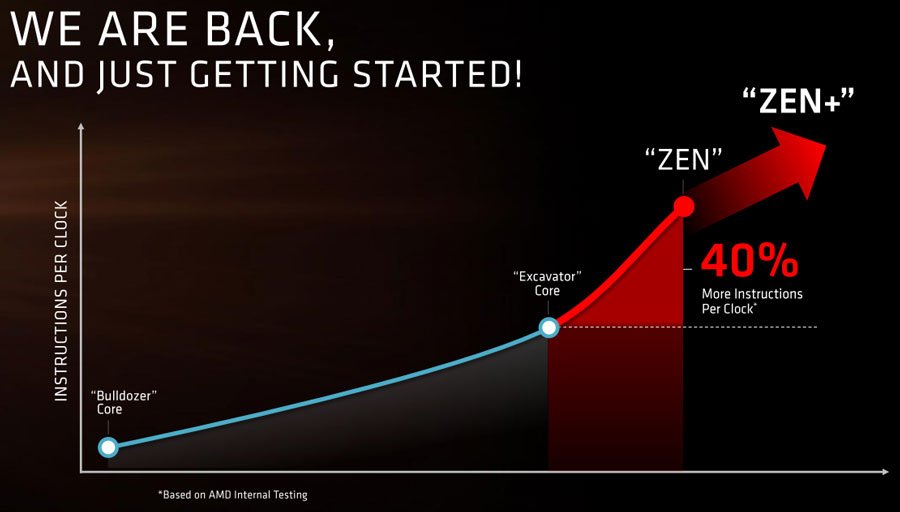 This realignment in terms of performance between Intel® and AMD has aroused the interest of industrial hardware manufacturers, who have started to present products based on the Zen and architectures Zen 2 , from low consumption solutions with BGA packages based on processors Ryzen ™ Embedded V1000 and R1000 , to desktop end cards with AM4 socket for Ryzen ™ processors, to conclude with the cards and server systems with SP3 socket for EPYC ™ CPUs .

CPU and GPU, distinct worlds increasingly interoperating in modern applications
Where, on the contrary, AMD has always had a technological advantage over Intel® is on the graphic solutions front , where the acquisition of ATI in 2006 allowed it to acquire great know-how in the design and implementation of advanced graphic solutions .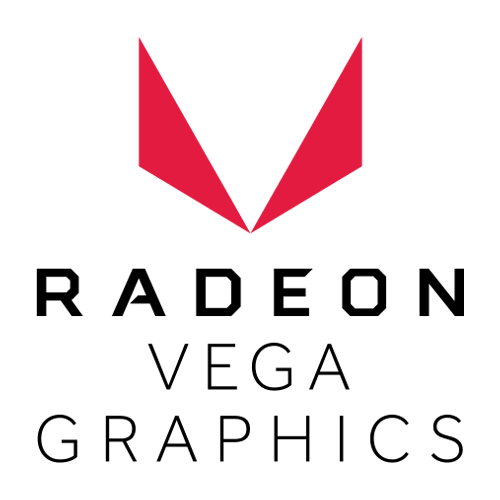 AMD , unlike Intel® which integrates a graphics processor in the majority of mobile and desktop CPUs, has a more characterized approach and offers integrated graphics only on the category of processors that it calls APU (Advanced Processor Unit) and on Ryzen ™ Embedded solutions .
On the other hand, the RX Vega 11 and Vega 8 graphics cores integrated into the AMD APU are up to 80% better performing than their counterparts Intel® UHD 630 and UHD 620 , integrated respectively in the 8th and 9th generation Intel® desktop CPUs and in the Whiskey Lake ™ family processors.
Where are the AMD APUs located?
AMD APUs , in terms of CPU performance, are comparable with the best Intel® Whiskey Lake ™ solutions and with the 8th and 9th generation Intel® Core ™ i3 / i5 processors, while guaranteeing superior graphics performance and representing a more balanced solution than Intel® in applications where in addition to the CPU computing power, a discrete GPU side computing power is needed .
Who are they for?
There are several applications that use the potential of the CPU to perform calculations and those of the GPU to present the acquired data or results to the end user.
Typically, in these application scenarios , the computing performance guaranteed by an Intel® Core ™ i3 / i5 processor is adequate , but the graphic performance offered by the GPU integrated in these CPUs is not sufficient and it is therefore necessary to resort to a discrete low-end GPU , with the consequent impact on the cost, size, consumption and longevity of the final solution .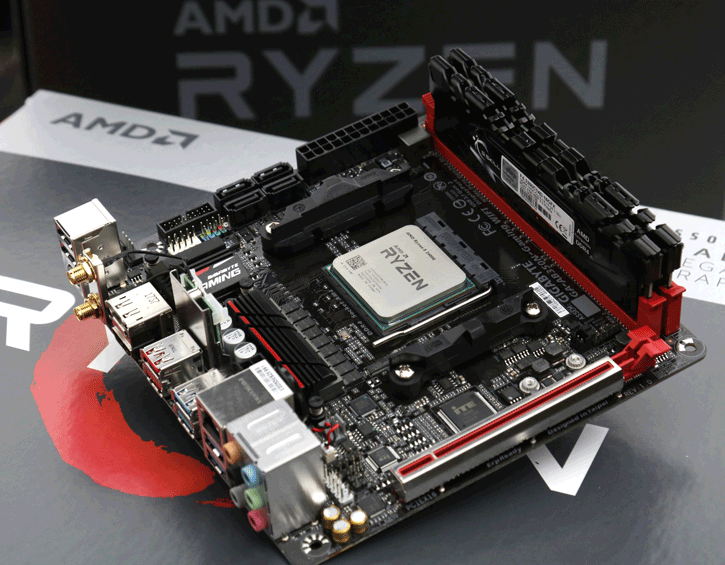 On the contrary, using a Mini-ITX card such as the IMB- ASRock Industrial A1000 in combination with an AMD Ryzen ™ 5 2400G APU , it is possible to exceed the performance offered by a solution based on Intel® Core ™ i3 8300 equipped with discrete Nvidia® graphics GTX 1030 , containing costs, size and consumption .
Discover more about the motherboard
IMB-A1000