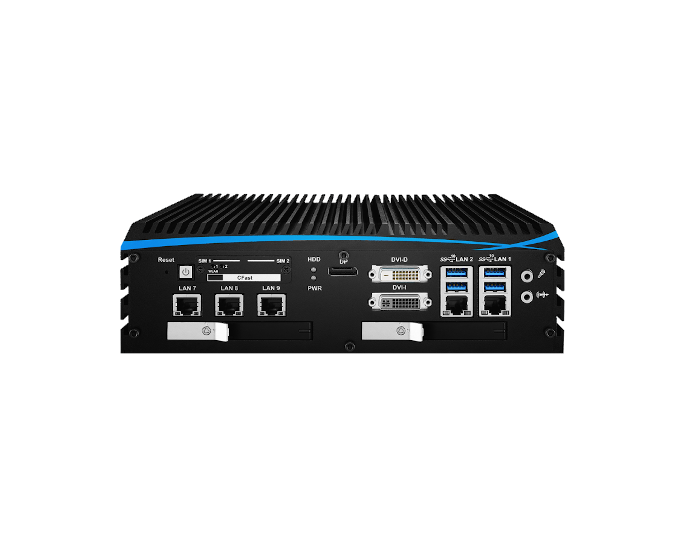 High-Performance Systems
High-Performance Systems are workstation-class fanless PCs characterized by high computing performance, made available by Intel® Xeon ™ and Core ™ architectures, and a wide range of I/O ports.
The system can be configured in order to embed up to nine GigE network ports (up to 4 PoE+ ports, 2 SFPs) and two hot swap disks.
All systems in this category can be used in extended temperature range applications.