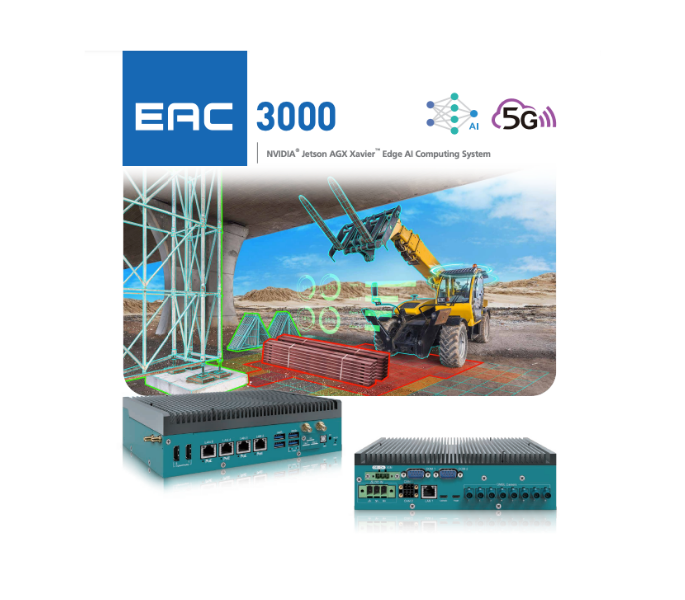 Vecow's family of PCs based on Jetson architecture grows; today we present EAC-3000 the most performing of the series and the richest in features.
The AGX model is evidently more performing, in fact we have 512 Cuda cores and 64 Tensor cores.
To simplify the comparison between the models, we remind you that the Jetson NX Xavier ™ has 384 Cuda cores and 48 Tensor cores.
---
Technical specifications of the module Jetson AGX Xavier™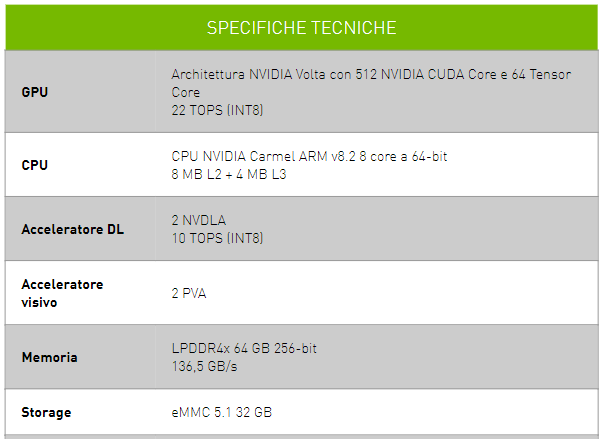 The declination that characterizes EAC-3000 is strictly connected to the peculiarities of the module. In fact, NVIDIA specifies that AGX Xavier, due to its high performance, is suitable for applications for autonomous vehicles, drones and vehicle applications in general.
---
Applications of EAC-3000
EAC-3000 is a ready to use product for applications in vehicle, it can be deduced from the following features:
High number of camera interfaces: 4xPoE, 4x USB 3.0 and 8 GMSL2 automotive cameras with Fakra-Z
2 isolated CAN ports, typical BUS of automotive and in vehicle applications
A very large power input DC 9 to 50 Vdc with Ignition
M.2 expansion to support all common wireless communication protocols and GPS
---
Would you like more information?
Our sales technicians are available to provide any information you may need.