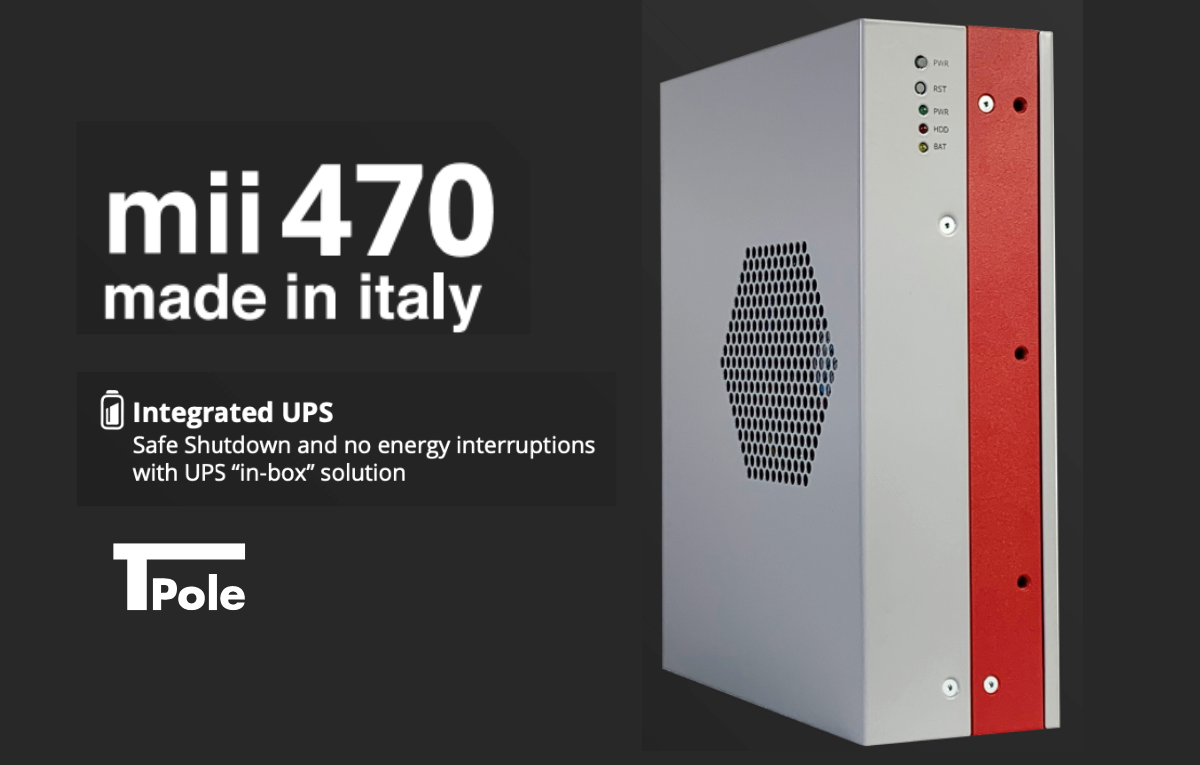 Discover the new version of the mini PC embedded by TPole
Today we present the fifth version of our mii470 embedded mini PC, based on Comet Lake architecture, which is characterized by the high scalability of the installable CPUs.
Among these we highlight the i9-10900E which allows you to have as many as 10 physical cores with hyperthreading with a really important benchmark data.
Also this new version is mechanically compatible with the previous ones and, as for the previous ones based on Intel® Core ™ architectures, it can be used with the Turbo boost technology activated, an aspect not entirely obvious given the powers involved.
---
Integrated UPS
The UPS remains one of the most distinctive features of this model, but we preferred to give this functionality greater modularity, leaving the intelligent management of this internal but extrapolating the battery charger.
This choice allows a better thermal balance inside the PC and greater modularity.
We have defined an external battery charger of small dimensions, easily replaceable in case of failure and possible difficulty of availability, an aspect which is not negligible given the experience of these years.
---
Quality in Details
Mii also retains some small details that make it preferable to other products: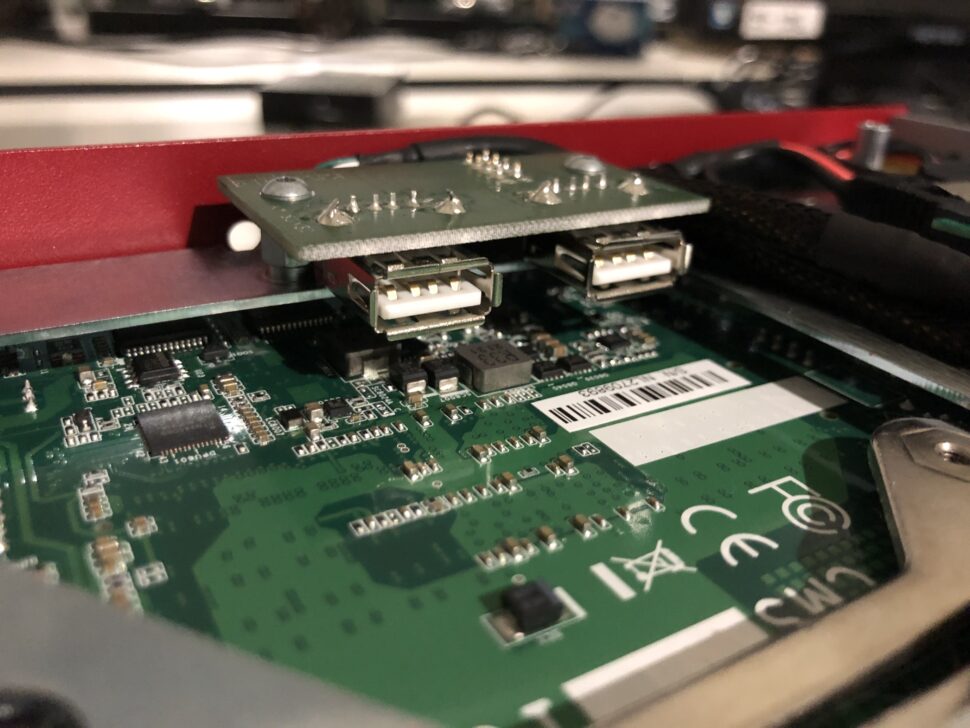 Accessibility to the area where the hdd / sdd are present.
Two USB ports, available under the lid, suitable for storing hardware keys in a protected but easily accessible area.
We are really proud that a product born 14 years ago, thanks to the choices made then, is, with the appropriate upgrades that technology has made available, still so current and so much appreciated.

Our sales technicians are at your complete disposal to provide all the necessary information on the product.